One of the main outputs of the project are 10+6 future oriented study programmes in the field of health promotion. Overview of all the developed programmes with their connection to the survey about the future skill needs (conducted in the first stage of the prject) is highlighted in the following chart: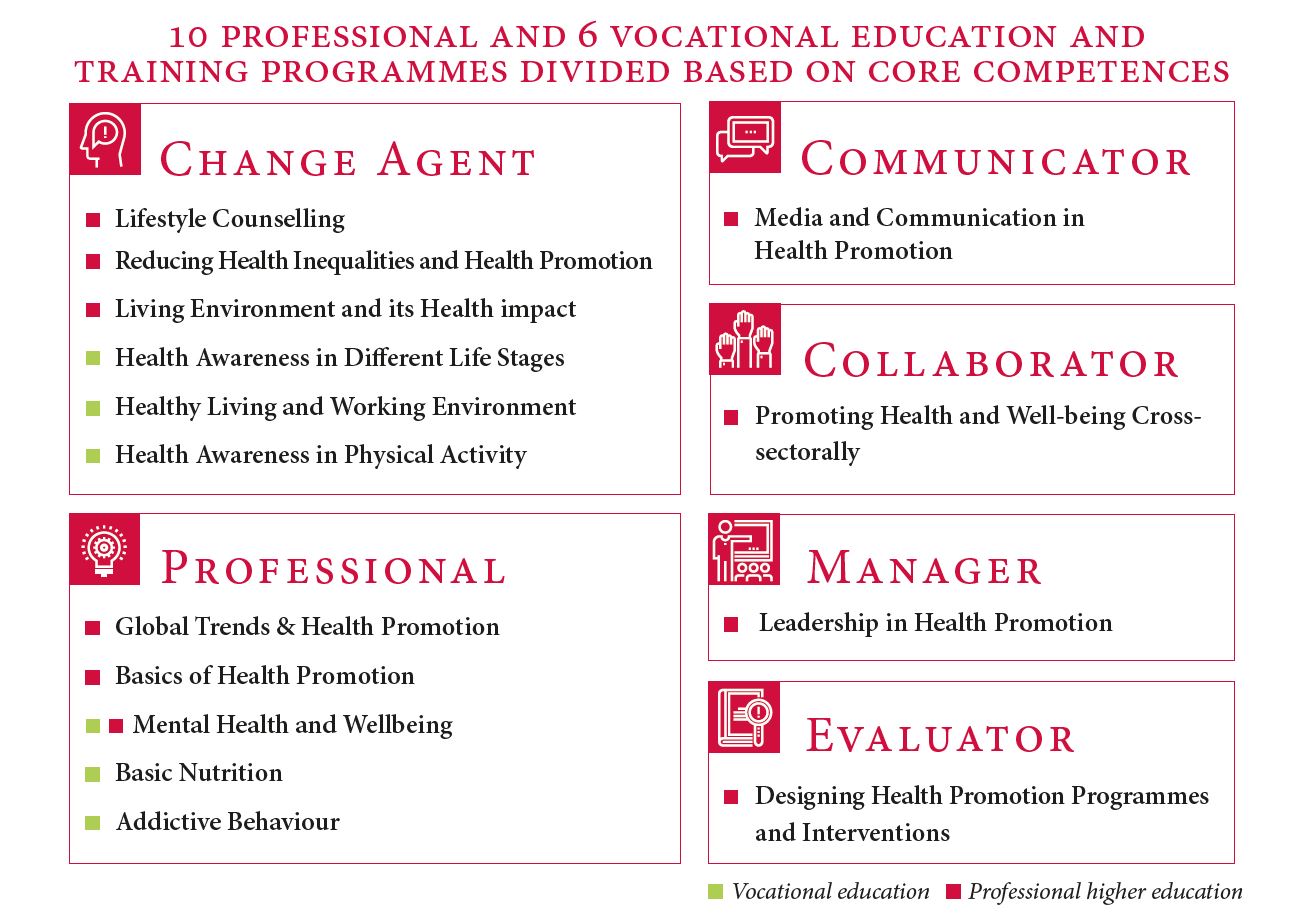 For supporting the designed programmes and their implementation three different kind of study materials were developed
Animation
Study video about light pollution
The below table once more lists all of the 10+6 programmes, when clicking on the programme's name in a new window a study card will open to provide you more information about its content. Addition to that the table connects the programmes with the developed study materials:

*PHE = Professional Higher Education and VET= Vocational Education and Training
All interested parties can freely use the listed materials.