We hereby announce that the HPP project's research questionnaire is ready.
If you are working in or studying Health Promotion or you are otherwise involved with the field, please find 25 minutes to answer the question by clicking the picture below. You can choose to fill in the questionnaire in Finnish, Estonian or in English.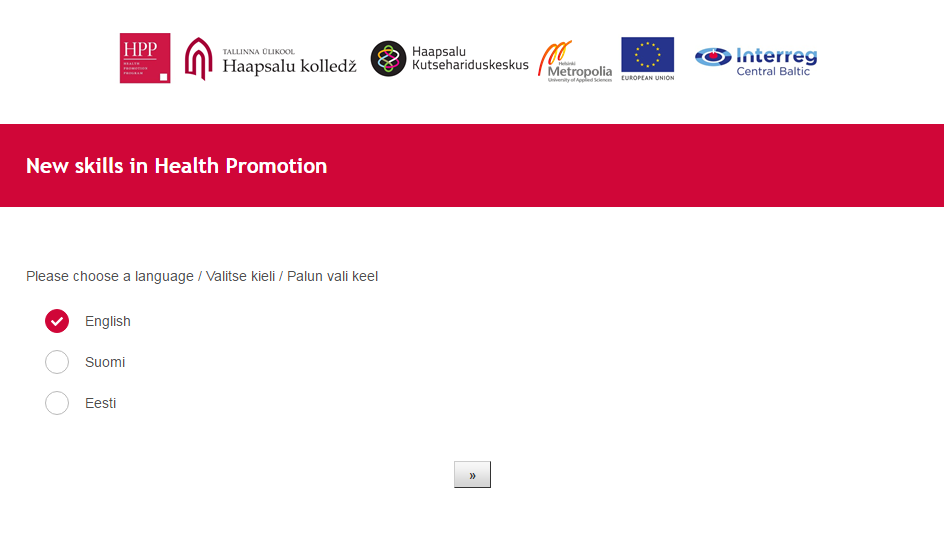 Thank you for your contribution!